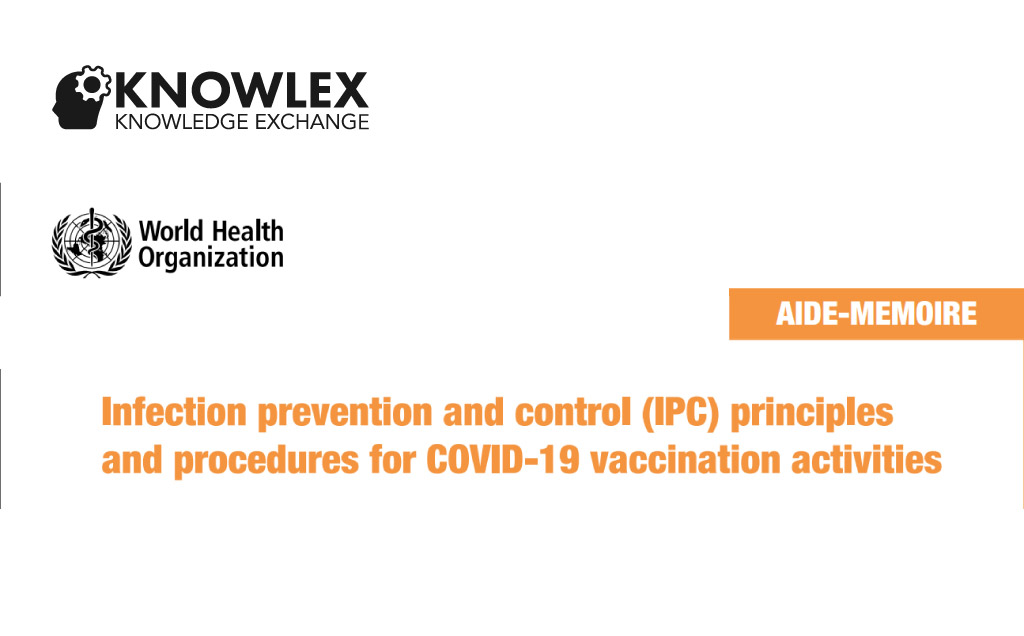 Key overall IPC principles for COVID-19
Standard precautions to be applied during any vaccination activity are also valid for COVID-19 vaccine delivery, considering that the population to be vaccinated consists of individuals not presenting signs and symptoms of infection.
However, additional IPC precautions are necessary for the context of the COVID-19 pandemic to reduce the risk of SARS-CoV-2 transmission (e.g. mask use)
It is critical to provide health workers with specific training and the public with targeted
Preparation and planning phase
Staff
Appoint a facility IPC focal point8 for the planning, deployment and monitoring of the vaccination activities.
Identify an adequate number of vaccinators to ensure there is sufficient staff and time to support the correct implementation of the IPC practices required to safely administer the vaccine
Identify trained staff to deliver IPC training to those involved in vaccination activities (including managers, logisticians, vaccinators, cleaners and health workers dedicated to screening) and to provide information for clients to be vaccinated.
Identify health workers for the supervision of vaccination activities and define a monitoring and evaluation process of IPC practices, including providing feedback to vaccinators and other staff as required.
Read the full document: https://knowlex.co.uk/whitepapers/