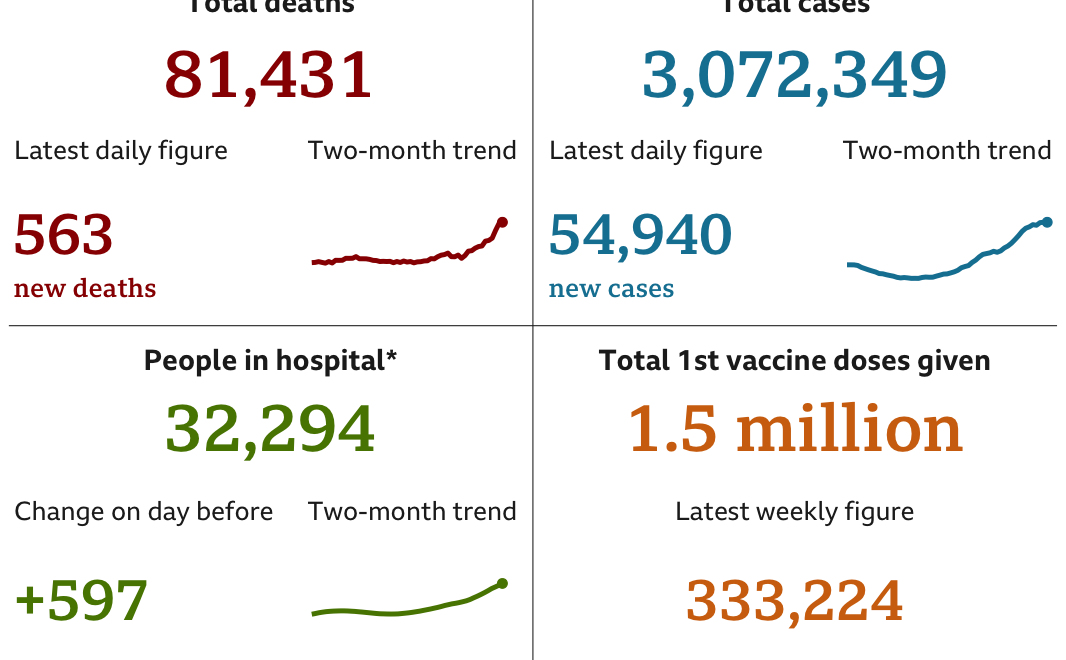 Daily cases at record level
Coronavirus cases are now rising fast again, driven by a new variant of the virus thought to be much more easily transmissible than other strains.
A further 54,940 confirmed cases were announced by the government on Sunday – down, like Saturday, on Friday's record total of 68,000.
Around one in 50 people in England are estimated to have the virus, according to a new estimate from the Office for National Statistics (ONS).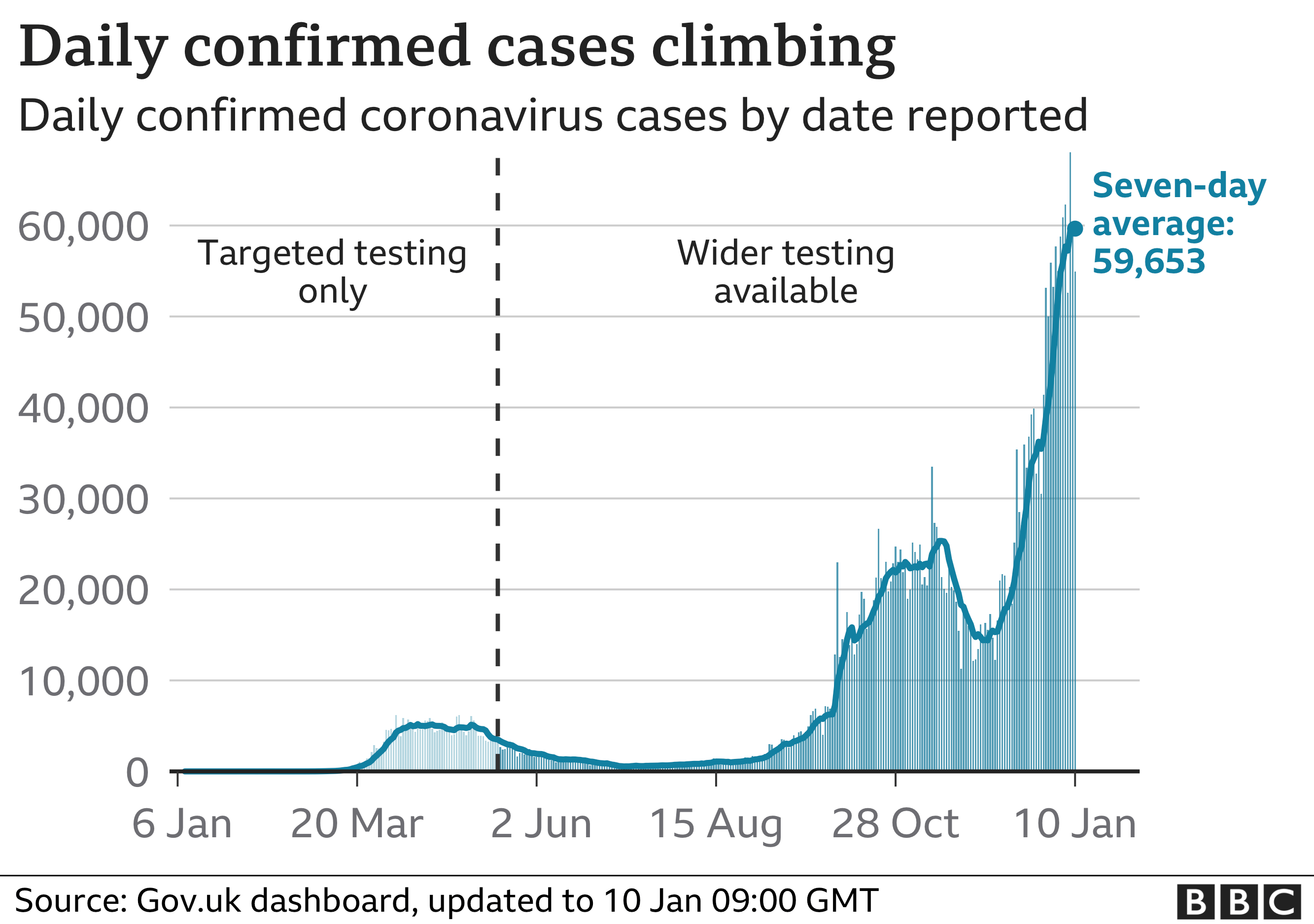 It is thought the infection rate was much higher than was evident from the reported number of cases during the first peak in spring. Testing capacity was too limited to detect the true number of daily cases.
After the first peak in April, infections started rising again in July, with the rate of growth increasing sharply in September and October. It fell in November before rising steeply in December.
Although the new variant is now spreading more rapidly than the original version, it is not believed to be more deadly.

Where are cases high?
Cases are rising steeply in nearly all parts of the UK, while London, the South East and East have the highest estimated rate of people with coronavirus in England.
On Friday, London Mayor Sadiq Khan declared a "major incident" in the capital and said the spread of Covid was "out of control".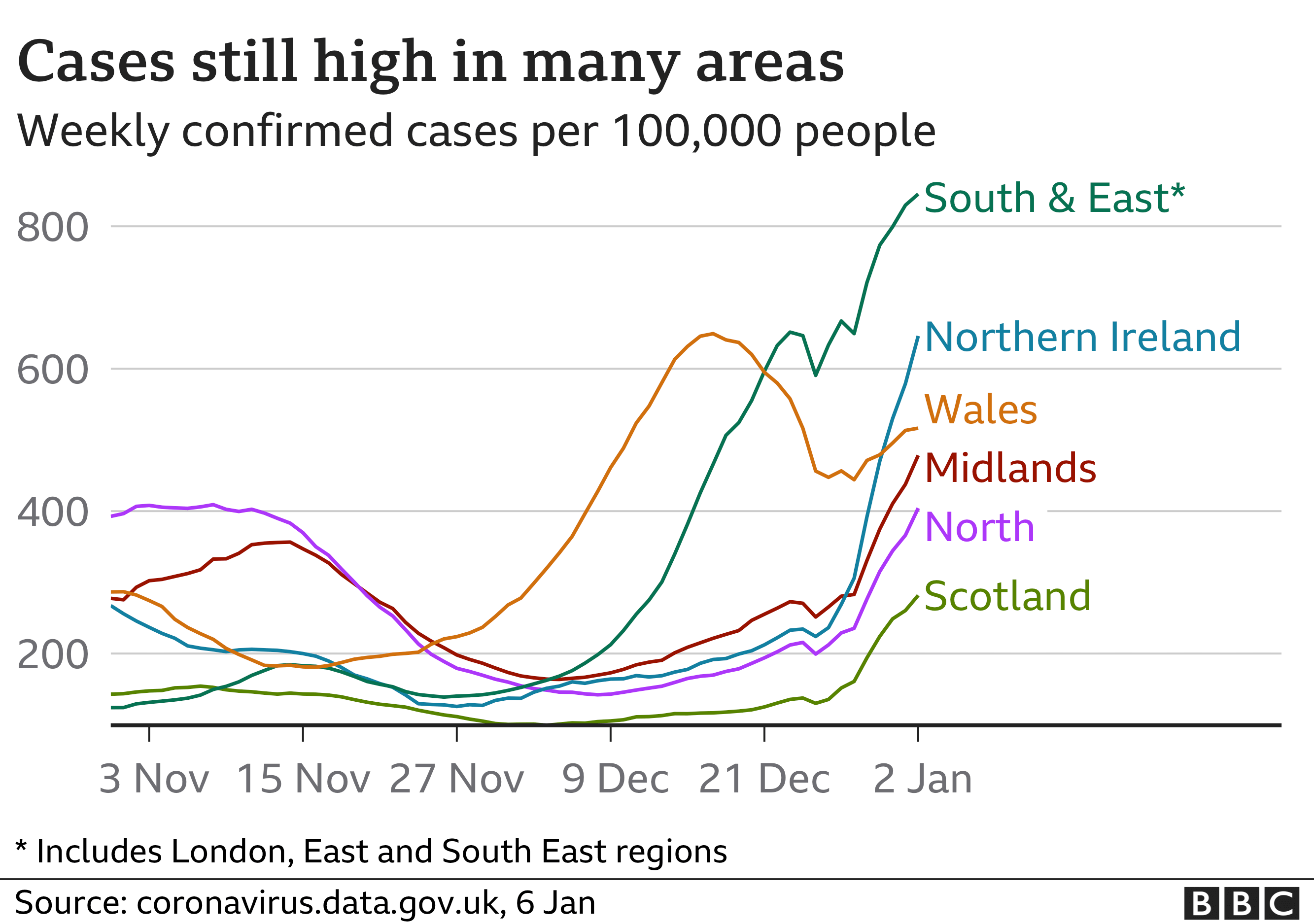 Coronavirus across the UK
Tap or click to see how many cases per 100,000 in the latest week

Daily deaths remain high
The average number of daily deaths began to rise again in September, following the first peak in spring.
On Sunday, the government announced a further 563 deaths. Friday had seen the highest daily figure since the start of the pandemic, with 1,325 deaths announced.
However, Friday's total probably included some deaths not reported earlier because of delays over the Christmas holidays.
Of Sunday's total, 498 were in England, 45 in Wales, 17 in Northern Ireland and 3 in Scotland.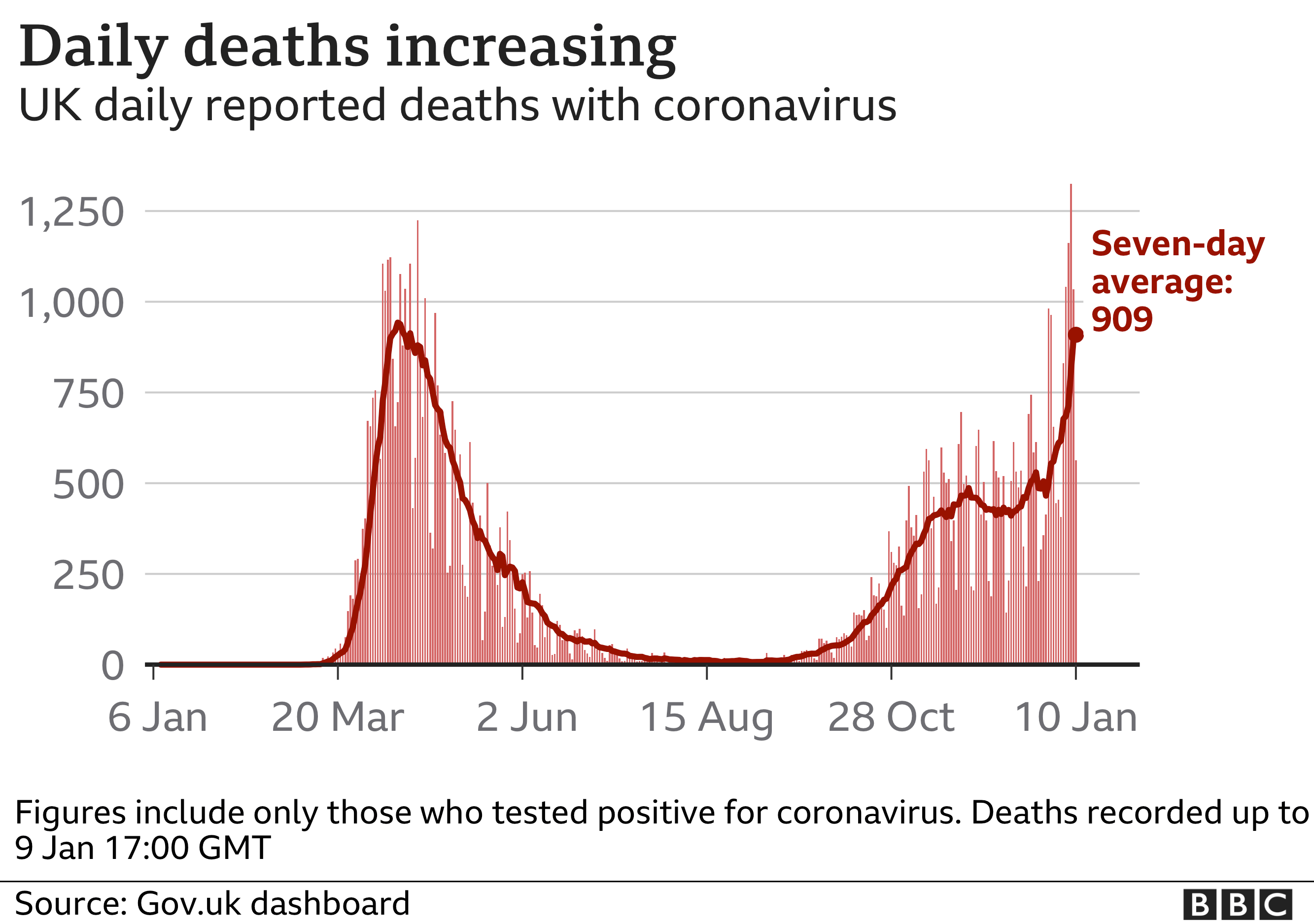 Rules were amended over the summer to include deaths in the coronavirus total only if they occurred within 28 days of a positive test. Previously in England, all deaths after a positive test were included.
England has seen the majority of UK deaths from Covid-19. Using the 28-day cut-off, there have been about 70,000.