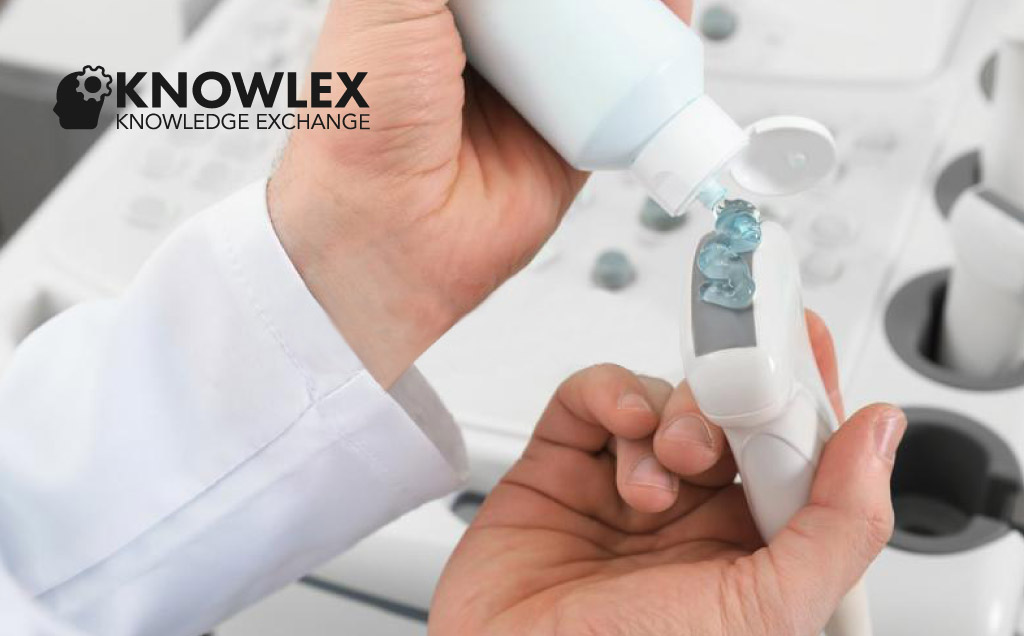 Background and purpose of this communication
Contaminated ultrasound gel has been associated with outbreaks of infection in various settings and identified as a potential vector for infection.[1-9] Standard ultrasound gel is not produced as a sterile product. Ultrasound and ultrasound-guided procedures are conducted routinely both in radiology and clinical areas, including use in high dependency care and among patients with immunosuppression. There is currently little available guidance on good practice in use of ultrasound gel for the UK setting.
This document provides interim guidance on the safe use of ultrasound gel to reduce risk of transmission of infection. It has been in part adapted from guidance produced elsewhere and should be considered in the wider context of standard infection prevention and control precautions.[10,11]
Which type of ultrasound gel to use
Sterile ultrasound gel must be used:
for invasive procedures, that is any ultrasound-guided procedure that involves passing a device through tissue such as intravenous line insertion or fine needle aspirate (this includes 'viewing/initial assessment' of the site by ultrasound prior to undertaking an aseptic procedure)
where there is contact with non-intact skin
where there is contact with mucous membrane (for example for transrectal or transvaginal procedures)
for examinations on immunocompromised, neonatal intensive care or critically ill hospitalised patients (such as in high-dependency or intensive-care settings)
Non-sterile ultrasound gel may be used:
during low risk, general examinations on intact skin, not relating to a procedure or immediately prior to a procedure
Safe use of ultrasound gel
For sterile ultrasound gel:
ensure that only unopened sachets and containers that are labelled as 'sterile' are used
do not reuse once opened, either with other patients or stored and reused with the same patient, as sterile gels are single-use only
For non-sterile ultrasound gel:
we recommend use of pre-filled bottles in preference to re-filling reusable bottles
remove gel from skin after the procedure using a clean paper towel, tissue or wipe and clean or cleanse the skin using patient skin wipes or equivalent
nozzles of bottles should not come into contact with the patient, staff or instruments
if the nozzle comes into contact with the patient's skin, the bottle should be discarded
General principles
Ensure to check and only use products within their expiry date and discard any product that has exceeded expiry or has exceeded the manufacturer's recommended time after opening.
Source: https://www.gov.uk/government/publications/ultrasound-gel-good-infection-prevention-practice/good-infection-prevention-practice-using-ultrasound-gel