Covid-19 vaccinations have begun across the UK. A team at the BBC was granted access to the Norfolk and Norwich University Hospital to meet some of those administering and receiving the jab.
"It feels like a Dunkirk spirit here in Norwich today,"

Prof Nancy Fontaine, the hospital's chief nurse and director for infection prevention and control.
The hospital is one of two in Norfolk to start delivering the Pfizer/BioNTech jab, with the James Paget University Hospital in Gorleston also acting as a vaccination hub.
It has been an "incredible ask" to roll out the "ground-breaking" vaccination programme.

Prof Nancy Fontaine, the hospital's chief nurse and director for infection prevention and control.
She describes the team at the Norfolk and Norwich University Hospital (NNUH), which includes an army of volunteers who came forward to help, as "an organised, battle-ready workforce" who are "waiting for you".
Like elsewhere, the hospital is rolling out the vaccine to the "most vulnerable" first: the over-80s, those in care homes and care home staff.
It has different time slots for the three different groups, with the over-80s being treated from 08:00 GMT until 15:00.
By lunchtime, staff have already vaccinated 300 people, who must return in 21 days for their second jab.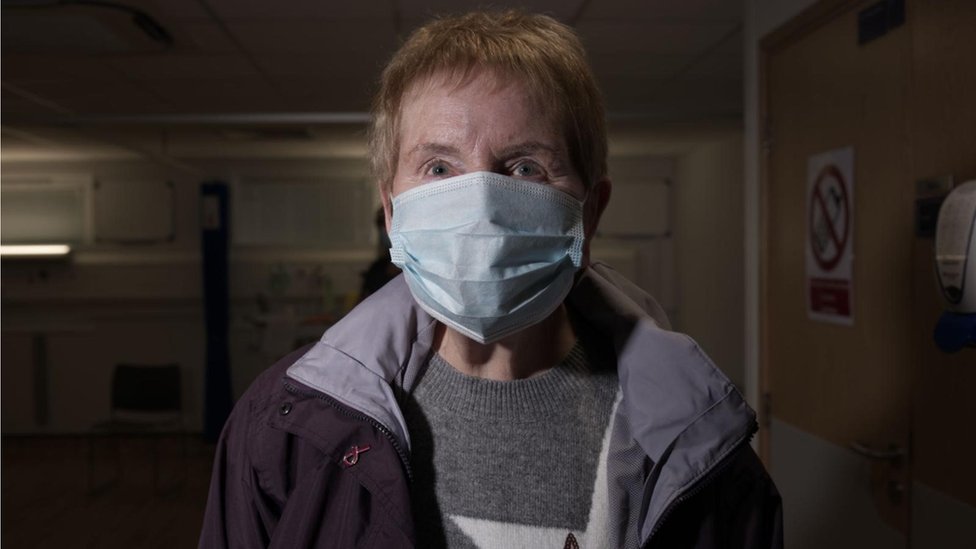 GPs send text messages to all patients who meet the criteria, who then ring their doctors' surgery to book an appointment. Some 300 people had received the vaccine by lunchtime on the first day of its rollout at NNUH.
It had been a "mammoth joint operation" by different departments of the NNUH but also primary care colleagues, including GPs.

She says although staff were "quite excited" when the vaccine arrived, they were also "a little bit nervous".

"Of course, it was something very different and we hadn't been used to dealing with but we were excited that at last we were on our way, and we can hopefully get the majority of Norfolk safe," she says.

Hilary Winch, head of workplace health, safety and wellbeing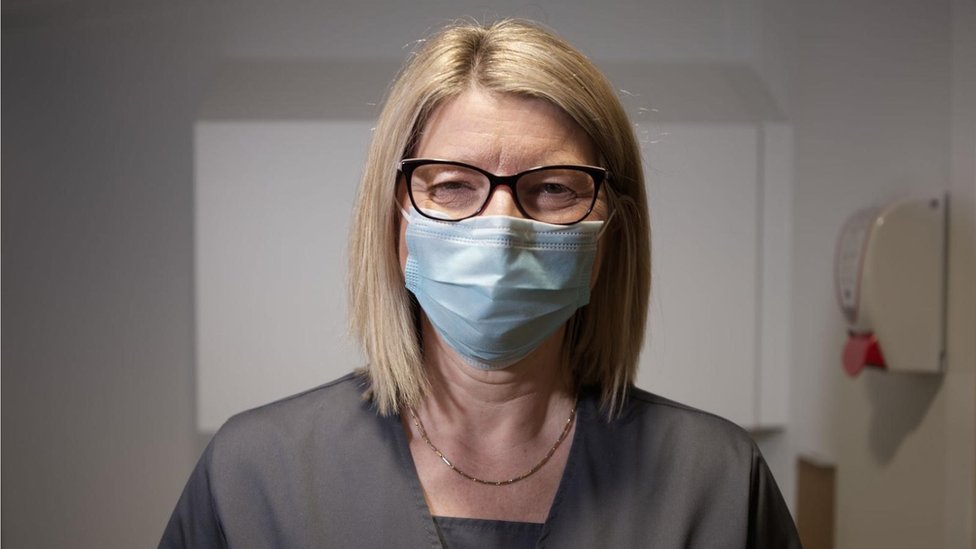 Ms Winch, who, administered some of the jabs herself, says: "The drawing-up technique is slightly different so we've been doing some preparing, training and learning, but once you've done a couple, you're good to go."
Among those receiving the vaccine is Janet King, who says: "I'm over 80 now and I think it was really important to get the vaccination.
"I'd hate to get it (Covid). I am very grateful I've had it (the vaccination)."
Source: https://www.bbc.co.uk/news/uk-england-norfolk-55243791